Online 2021
Systemic Constellation
Training Intensive
Feb 25 to Mar 4, 2021
Join us for a UNIQUE and outstanding learning experience with Master Trainers in Systemic, Family, Structural & Organizational Constellations
Reserve Your Seat
Learn More
About ONLINE 2021
Australasian International Systemic
Constellation Intensive
Join us for an incredibly UNIQUE ONE OFF opportunity to learn from many of the most esteemed elders and MASTER Systemic Constellators with over 30 years of experience. Make CONNECTIONS with a global community all wanting to make a difference in the world.
Professional development for Therapists, Coaches, Mental Health Practitioners, Naturopaths, Educators, Consultants as well as those working in business and organizations will LEARN invaluable skills.
Personal Development OPEN TO ALL with 4 different streams of learning it is also suitable for those with no prior experience, you will be supported by experienced practitioners in your healing and learning journey.
INTERNATIONAL FACULTY & GUEST PRESENTERS
Click individual photos/names for more information
PROF. DR. MATTHIAS VARGA von KIBED and INSA SPARRER DIP PSYCHOLOGY
Germany
DAAN VAN KAMPENHOOT
Netherlands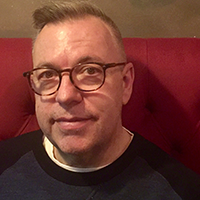 SHAVASTI  (JOHN L PAYNE)
UK
INTERNATIONAL FACULTY & GUEST PRESENTERS
Click individual photos/names for more information
"The greater soul moves in only one direction, and that is to bring into union that which has been made separate"
– Bert Hellinger
This Event is Available
In-Person and Online
You are warmly invited to join us for 8 days of LEARNING, HEALING, CONNECTION and COMMUNITY
Get in Touch
We would love to have you join this amazing ONLINE gathering for Learning, Healing and Connection in Community, please contact us if you have questions or concerns via this form and we will get back to you within 24 – 48 hours.
What People Say
Previous Participants Experiences
'A once in a lifetime chance to participate with 60+ of the first generation of English speaking Family Constellation facilitators from every continent.'
Click here to read more
Anyone who is a student of Constellations Is encouraged to sample this smorgasbord. The pandemic has created huge disruptions and some remarkable benefits. This online gathering results from the stoppage in international travel. And…from your home you can experience the masters of the first 40 years of Systemic Family Constellations.
'Potent developmental opportunity.'
Click here to read more
To have the calibre of the international trainers and the opportunity to see so many in one event creates a potent developmental opportunity. I get as much for myself personally as I do professionally, something different and often unexpected, often provoking and deeply valuable. I have developed great friendships and support from the community which has been extremely welcoming and nourishing.